TECHNICAL DETAILS
VOLCANO SAUNA is made of corrosions resistant and durable materials. Main parts are in stainless steel and aluminum.
In use, the sauna will not develop smoke, dust or noise.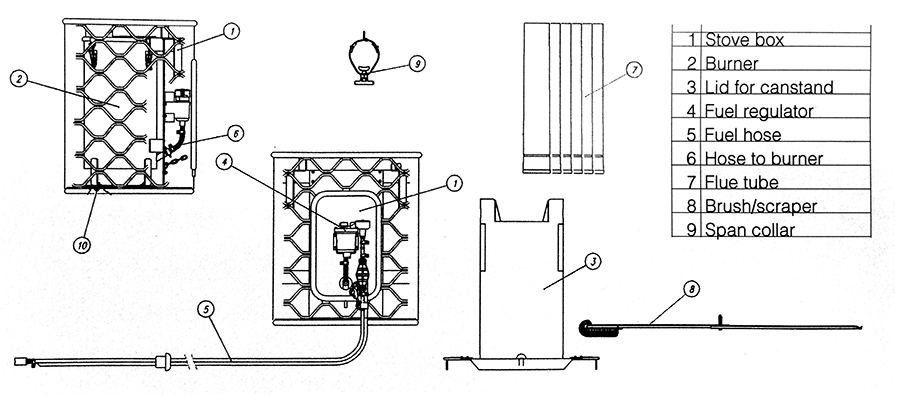 Heat power:                                                  6 kW – 14 kW, 5 steps
                                                                                                    Fuel consumption/hors:                           0,6 – 1,4 liter
                                                                                                    Total weight:                                                22 kg
                                                                                                    Size:                                                                H x A x B 560 x 420 x 480 mm
                                                                                                    Fuel alternatives:                                       Diesel, Kerosene and Firewood
This stove is used by many different countries (army and civil) in Europe and elsewhere (Asia and Africa).
The user-friendly structure of this Stove makes it unique and the output (kW) is the best there is on the marked.
The Chamber is designed to give you a nearly 100 % use of your fuel.
Keep you warm when you need it – world wide